As the New Year begins, everyone looks for a way to start fresh. If starting fresh means a new car this year, we have some ideas. Here's the top 10 Fords of 2014.
F-150—The F-150 has been around the block a few times, but it's tried and true. It's the perfect truck for hauling and was voted America's Best- Selling Truck in 2013!
Focus—This sedan comes in seven different models and offers drivers fuel efficiency with up to 37 MPG on the highway.
Fusion—You can spot this baby a mile away! The all-new redesigned Fusion has eight models and is a great mid-size sedan that is also fuel efficient with many accessory options.
Taurus—The new Taurus is completely revamped with a sleek exterior and a luxurious interior. It has four models and also has numerous accessories.
Escape—The Escape has four models and is the perfect fuel efficient SUV for someone on the go. It gets up to 30 MPG on the highway and has a sporty look.
Explorer—The Explorer's new look is both attractive and highly useful. It's ideal for weekend adventures or family vacations.
Expedition—The Expedition has a spacious interior and also comes in six different models. Perfect Mom- Mobile for the expecting or the mom who already has her hands full!
Super Duty—The Super Duty truck is the ideal truck for your work. It is the strongest and toughest truck around.
Fusion Hybrid SE—The Fusion Hydrid SE is a highly powerful, yet efficient sedan. It gets 47 MPG in the city.
Focus Electric—This car gets an astounding 110 MPG in the city. It is the ultimate fuel-efficient car and still has a sleek exterior.
Keep your eyes out for them on the road during the coming year. This array of vehicles covers the needs of pretty much everyone.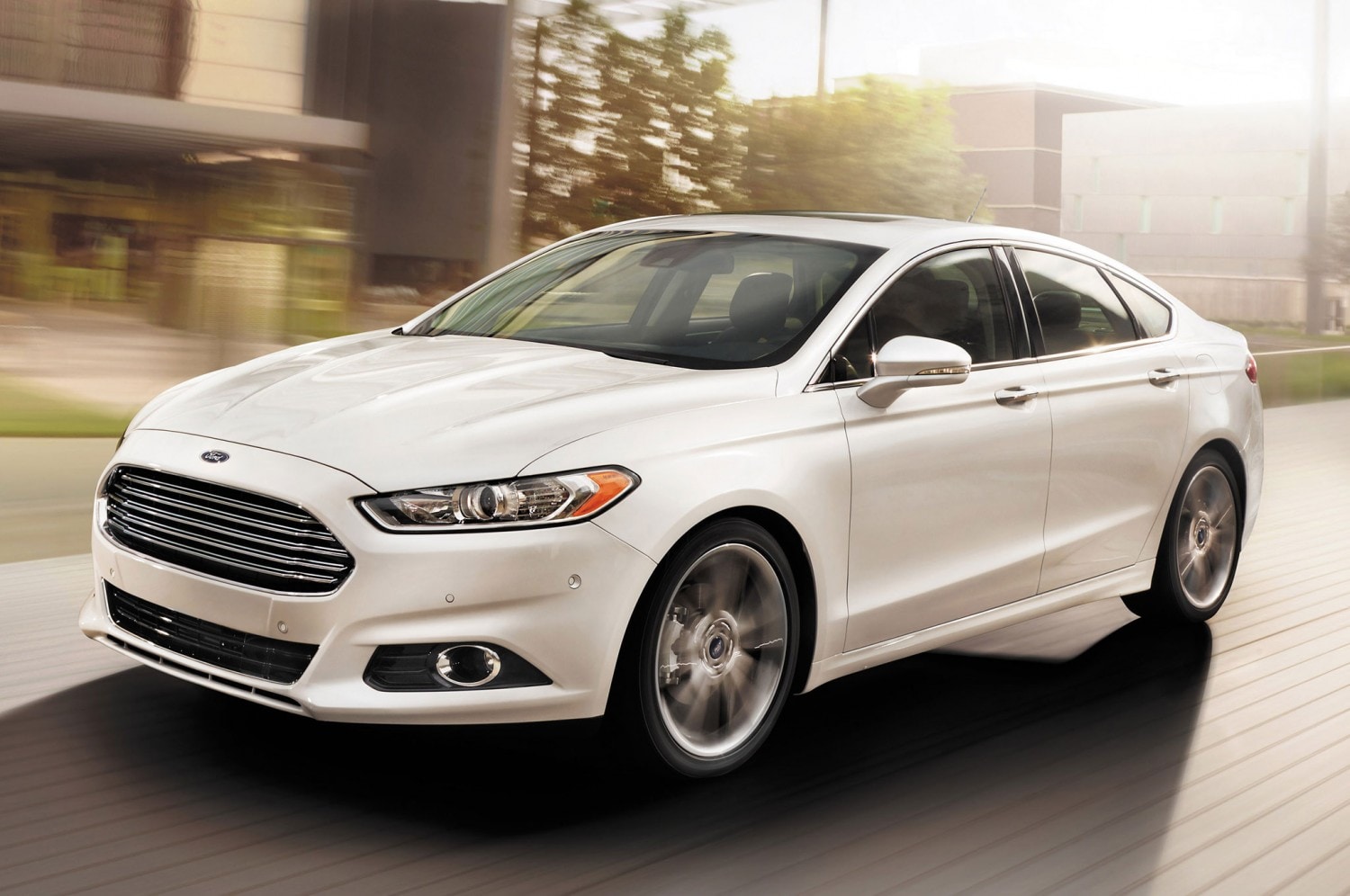 by