In the wake of a heated NFL season full of close division races and surprising finishes, all eyes are turning towards Super Bowl XLVIII to see which team will come out on top for the 2013-14 season. While the main focus will be on the battle between the two teams on the field, the Super Bowl has already had its share of controversy.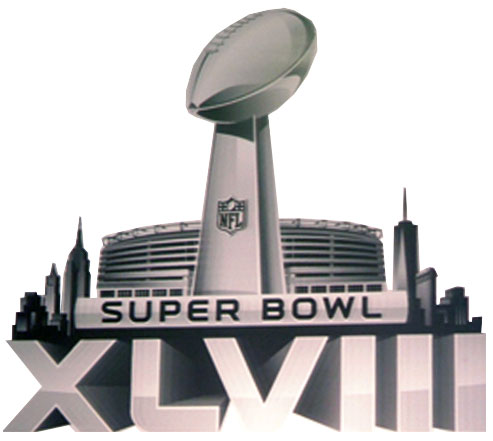 Perhaps the most significant issue surrounding the game is the choice of stadium coupled with the weather conditions. The game will be played on Sunday, February 2 at MetLife Stadium in New Jersey. The stadium, home to both the New York Giants and the New York Jets, will be the first stadium to have two host teams for a Super Bowl game. More importantly, however, is that it will mark the first time a Super Bowl will be played outdoors in a cold weather environment. Furthermore, weather predictions indicate that intense snow storms during the game are extremely likely.
While a minority are excited about what will likely be an unorthodox Super Bowl, many sports fans and analysts are upset on grounds that it won't be a proper circumstance to match up the two competing teams. With cold weather conditions plaguing many important games of the regular season, it is likely that the game could be dictated as much by the weather as by the skills of the teams themselves. The NFL has also announced that in case of a bad weather forecast in the days leading up to the game, they will consider moving the game to either the Saturday before or the Monday or Tuesday after, which will likely lead to even more controversy.
While initially it looked as if there might be no halftime show during the game due to the cold weather, as it would make assembling and disassembling a stage difficult during a blizzard. However, in September the league announced that Bruno Mars would be the headlining performer for the game. This keeps with the NFL's tradition of booking big name entertainment in order to prevent counterprogramming like what happened during the 1992 halftime show.
Last year's New Orleans-based Super Bowl proved to be an enormous success, so if the cold weather matchup doesn't fare favorably it is unlikely that many Super Bowls will be played in outdoor cold weather in the future. Furthermore, New Orleans is already a finalist to host the 2018 Super Bowl which would make it home to the most NFL Super Bowl matchups in the history of the league with a grand total of 11.
Regardless of the outcome of the game, the controversy surrounding the matchup has already ensured that it will be a memorable Super Bowl!
by